Sustainability Appraisal Scoping Report
Ended on the 30 October 2017
(1)

Chapter 5 Environmental Baseline
Water
5.1 The main waterbodies in the IHMA are the rivers Gipping, Orwell, Deben, Alde and Ore.  The IHMA falls within the Anglian River Basin District and the IHMA contains the Deben, Gipping and Suffolk Coastal catchment areas.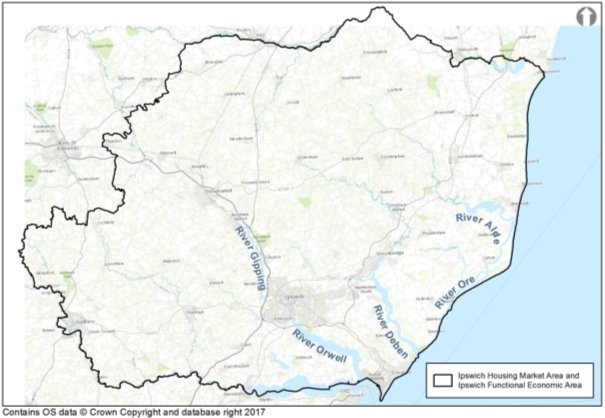 Figure 24: The Main Rivers in the IHMA[48]
5.2 There are multiple stakeholders involved in the management of water in the IHMA:
Anglian Water is the water company responsible for public sewerage and sewage treatment in Ipswich and both Anglian Water and Essex and Suffolk Water are the organisations responsible for water and sewage treatment in the IHMA.  The water companies are required to invest in sewage treatment capacity with regard to an increase in population.
5.3 Suffolk County Council is the Lead Flood Authority and works via the Suffolk Flood Risk Management Partnership (SFRMP) to ensure that all agencies understand and manage flood risk within the county[49].Suffolk County Council is also is responsible for highway drainage, including puddles and blocked highway gullies. The Environment Agency is responsible for main rivers and tidal flood defences. Internal drainage boards (IDB) manage water levels in some areas of the country where there is a special need for drainage.  These areas are known as internal drainage districts (IDD). The IDB relevant to the Ipswich Borough and Suffolk Coastal District is East Suffolk IDB. IDBs undertake works to reduce flood risk to people and property, and manage water levels for agricultural and environmental needs.
5.4 Planning authorities must have regard to the River Basin Management plan for their district in order to comply with legislation[50].
5.5 The East Suffolk IDB Drainage District District does not extend to its full catchment area, which means that it is more difficult to control development and flows of rivers coming into the Internal Drainage board District than if they had jurisdiction over the full catchment area. The water course responsibilities are shared therefore with the Environment Agency. The map outlined below identifies the parts of the river system that The East Suffolk IDB are responsible for. The red areas are IDB responsible areas.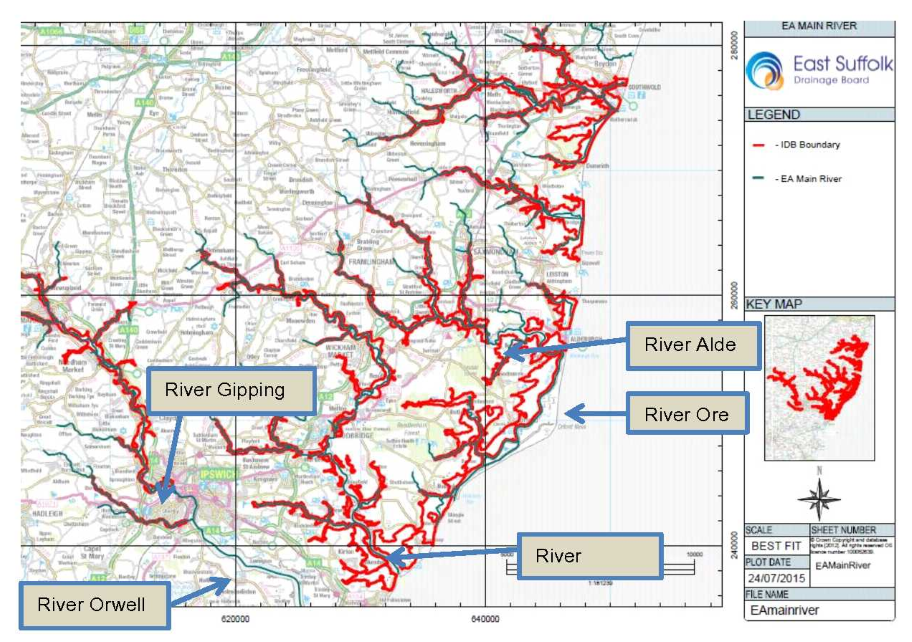 Figure 25: East Suffolk IDB areas of responsibility (shown in red)[51]
5.6 In terms of watercourse control, Ipswich Borough falls under the influence of the Environment Agency, although upstream from the Borough it is the Internal Drainage Board. There are currently no IDB schemes or maintenance which will impact on Ipswich Borough. All of the IDB district area controlled through the East Suffolk IBD lies outside the Borough of Ipswich around the edges. (CMT 187G – The Somerton Watercourse – which lies to the north west of Ipswich, and the CMT185G which lies to the south west).
Water Resources and Supply
5.7 There are two water companies operating in the IHMA. The Essex and Suffolk Water 'Water Resources Management Plan 2014' (WRMP) outlines its Water Resource Zones in Suffolk and Essex, forecasts water demand for the period 1 April 2015 to 31 March 2040, and documents how to meet this demand. Within Suffolk the company manages the are the Blyth, Hartismere, and the Northern/central Water Resource Zones (WRZ).  The WRMP 2014 states all the water resource zones, including those covered in the IHMA, up to the end of the plan period of 2040 will be in surplus water supply.
5.8 The Anglian Water 'Water Resources Management Plan 2015' (WRMP) outlines its Water Resource Zones in Suffolk and Essex, forecasts water demand for the period 1 April 2015 to 31 March 2040, and documents how to meet this demand. Within Suffolk the company manages the East Suffolk, Sudbury and West Suffolk Water Resource Zones (WRZ).  The WRMP 2015 shows that by 2039-2040, just beyond the plan period, both the East and West Suffolk WRZs will be in deficit by 1-10ml/day when comparing the average supply to demand.  However, schemes are in place to address this shortfall e.g. water trading.
Sewage and Waste Water Treatment Works Capacity
5.9 Capacity for sewerage treatment varies between each town and village in the Ipswich Housing Market Area. The Haven Gateway Water Cycle Study Stage 1 Report identified issues with sewerage and waste water treatment in Ipswich. This issue has since been rectified. Further investment in Asset Management Period 7 (that is 2020-2025) will be considered to further increase capacity if necessary in line with the timing of the planned growth in Ipswich.  In particular, works will be required to facilitate the accommodation of the garden suburb allocation. A Drainage Area Plan model for Ipswich has been completed in April 2015 by Anglian Water that will inform the final solution.
Water Quality
5.10 Much of the Ipswich Policy Area is covered by Nitrate Vulnerable Zones (NVZ). These are areas of land that drain into nitrate polluted waters or waters which have the potential to become polluted by nitrates. Farmers with land in NVZs must follow mandatory rules to tackle nitrate loss from agriculture. The majority of Suffolk Coastal, Babergh and Ipswich are covered by the Sandlings and Chelmsford existing groundwater NVZ (G78). This groundwater designation means water held underground in the soil or in pores and crevices in rock, which have or could have if action is not taken, a nitrate concentration greater than 50mg/l.
5.11 The Environment Agency has created 3 tranches of land that contain Nitrate Vulnerable Zones. The entire Ipswich Housing Market Area lies in Tranche 2, which means that farms situated in the tranche will be notified by the Environment Agency as to the impacts that this will have on farmland and the environment.
5.12 There are a number of Groundwater Source Protection Zones in the IHMA, which protect groundwater sources such as wells, boreholes and springs used for public drinking water supply. Source Protection Zones show the risk of contamination from any activities that might cause pollution in the area, which is important since groundwater provides a third of the drinking water on average in England and Wales and maintains the flow in many rivers. Figure 26 below illustrates the SPZs in the IHMA.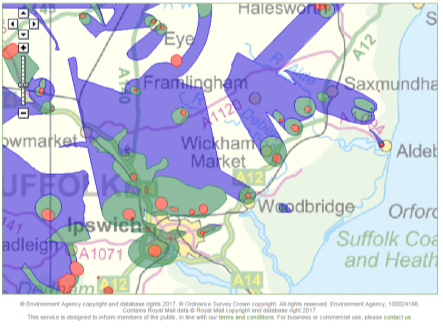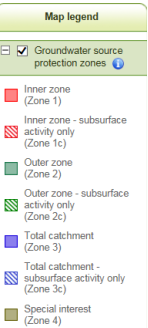 Figure 26: Water Quality in the IHMA
Future Considerations
Greater recreational use of the River Orwell around the Ipswich waterfront e.g. free swimming, kayaking
Climatic change
Negative impacts on water quality through inappropriate development and farming practices
Investment in waste treatment plants
Likely evolution of the baseline without the Local Plan
Increased demand on water resources and sustainability of water supply
Increased requirement for wastewater treatment
Increased pollution in farmland and water courses
Key data sources
Environment Agency data
Water company data including Water Resource Management Plans
Internal Drainage Board data
Key Issues for the Sustainability Appraisal



Key SA issue across Ipswich and Suffolk Coastal

Ipswich Specific Issues

Water

Managing water resources and water quality

There are a number of Groundwater Source Protection Zones

High number of existing groundwater and surface water Nitrate Vulnerable Zones

The timely provision of new water services infrastructure in line with growth

The timely provision of new water services infrastructure in line with growth
Table 18: Key Issues – Water
Air
Air Quality Management Areas
5.13 Ipswich Borough Council (IBC) is responsible for Local Air Quality Management (LAQM) in Ipswich.  Ipswich Borough currently contains four Air Quality Management Areas (AQMAs), which have been designated as a result of the specific areas not meeting the air quality standards set out in the Government's revised Air Quality Strategy for England, Scotland, Wales and Northern Ireland (which was a direct response to the requirements of the Environment Act 1995).  The strategy sets health based standards and objectives covering seven pollutants:
Benzene
1,3-Butadiene
Carbon Monoxide
Lead

Nitrogen Dioxide
Particulate Matter (PM10)
Sulphur Dioxide
Table 19: Seven pollutants standards and objectives
5.14 The Act requires all local authorities to periodically review and assess air quality in order to determine whether the Air Quality Objectives will be met.
5.15 The Ipswich AQMAs have all been declared as a result of unsustainably high Nitrogen Dioxide (NO2) levels, predominantly relating to road vehicle exhaust emissions of oxides of nitrogen (NOx) at, or in the vicinity of busy road junctions. These are locations within Ipswich where road vehicle exhaust emissions cause ambient annual mean concentrations of nitrogen dioxide (NO2) to exceed the air quality objective of 40 micrograms per cubic metre (μg/m3).  This objective is included in legislation for the protection of public health, and applies at the façades of residential premises, schools, care homes and hospitals; it does not apply at indoor locations, places of work, parks, gardens, on the footway nor within the roadway space where concentrations are highest.
These Air Quality Management Areas are:
Norwich Road – Chevallier Street Junction (since 2006)
St Margaret's Street – Crown Street (since 2006)
Grimwade Street – St Helen's Street Junction – Star Lane gyratory (since 2006)
Bramford Road/Yarmouth Road/Chevallier Street (since 2010)
They are depicted on Figure 27, overleaf.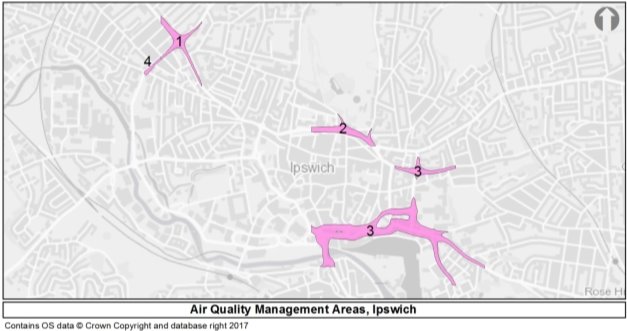 Figure 27: Air Quality Management Areas in Ipswich[52]
5.16 An Air Quality Action Plan, to implement measures to bring about improvements in local air quality, was introduced by IBC in 2008 and progress against this is reported annually.
5.17 IBC monitors the air quality in Ipswich using automatic monitors and numerous diffusion tubes across the town.  Automatic monitors give an accurate representation of the levels of Nitrogen Dioxide at the monitoring station. Diffusion tubes are mounted on lamp-posts, signposts or buildings and give a reading of Nitrogen Dioxide over a four week period.  The accuracy of diffusion tubes can vary by as much as 30% so they are generally used to identify long term trends.
5.18 Since the AQMAs were declared, continued monitoring has indicated that the annual average nitrogen dioxide level is now being exceeded at locations outside of these areas on St Matthews Street and Woodbridge Road.  In addition to this, recent data has also identified small areas within existing AQMAs where annual average nitrogen dioxide is now at acceptable levels. 
5.19 Taking this into consideration, and in recognition of the fact that the boundaries of existing AQMAs need to be reviewed on a regular basis to ensure that they remain relevant, the Environmental Health team are consulting on the declaration of a new AQMA (No. 5) at St Matthews Street / Norwich Road between the Civic Drive roundabout and Bramford Road and changes to the existing AQMAs to reflect monitoring results.
5.20 IBC will make a decision on new AQMA boundaries in 2017.  It will also undertake source apportionment work (to identify what is causing the air pollution) and publish its Air Quality Action Plan this year.
Trends in Air Quality
5.21 IBC published a report on air quality in May 2016, to provide evidence for the 2011 – 2031 Ipswich Local Plan Examination in Public.  This report stated:
"Given the evidence of falling trends in annual mean NO2 concentrations in the IBC area and improvements in vehicle emissions as older more polluting vehicles are progressively replaced by vehicles with more stringent Euro 6 type approval for exhaust emissions, it is expected that ambient concentrations near to roads will be lower in the future than they are at present…Risk of non-compliance in the future will be greatest at locations on the road network where junctions are likely to be at or near capacity in terms of traffic. Future developments within the IBC area will add to traffic on the local road network and - whilst individual vehicles are likely to give rise to lower emissions of NOx and other pollutants - the additional number of vehicles on the road may give rise to congestion at particular junctions with the potential for elevated ambient pollutant concentrations."
5.22 The report concluded that it would be possible to mitigate for any negative impacts through highways based measures, measures to encourage modal shift, continuing technological improvements, consideration of an air quality neutral policy and setting minimum NOx emissions standards for developers for all new boiler and combined heat and power (CHP) plant.
5.23 The Government has recently consulted on its plan "Improving air quality: reducing nitrogen dioxide in our towns and cities."  This is a "revised Plan to reduce levels of nitrogen dioxide around roads within the shortest possible time."  It also included principles which local authorities should follow when setting up Clean Air Zones in England.
Low Emissions Policies and Initiatives
5.24 Ipswich Borough will produce a Low Emissions Supplementary Planning Document (SPD) in the Autumn.  This SPD will provide consistency in the approach to dealing with air quality and planning in Ipswich.  Specifically, it will provide guidance on measures that can be implemented to mitigate the potentially harmful impacts of new developments (e.g. in terms of increased vehicles and congestion or on-site heating), provide guidance on the use of planning conditions and Section 106 obligations to improve air quality and provide guidance on the requirements of air quality assessments/low emission strategies and the circumstances under which these will be required. 
5.25 Authorities in other areas of the UK are also tackling air quality through a number of measures such as;
Low Emission Zones (LEZs) and Ultra Low Emission Zone (ULEZs)
Adoption of car free developments
Provision of cycling facilities and infrastructure
Provision of infrastructure for low emission vehicles such as electric vehicle recharging points
Car free days
Sustainable building design e.g. boiler design and operation
Key Projects
5.26 Suffolk County Council (SCC) is undertaking air quality studies as part of the following wider transport/infrastructure projects;
Junctions on the A14 around Ipswich
Options for Ipswich northern routes
Ipswich radial routes
The Upper Orwell Crossings
Future considerations
Will the definition of receptors change?  It currently the façades of residential premises, schools, care homes and hospitals; it does not apply at indoor locations, places of work, parks, gardens, on the footway nor within the roadway space (where concentrations are highest).
Will the technological advances deliver the air quality benefits?
What will be the rate of uptake of new technologies and what infrastructure will this require?
Will the way we travel change radically e.g. autonomous vehicles, movement as a service.
Further repercussions from the diesel emissions scandal
Likely evolution of the baseline without the Local Plan
Increase in vehicular traffic and potential for increased air pollution in the first part of the plan period
Risk of increased pollution if the infrastructure does not support cleaner vehicles
Key data sources
Air quality monitoring undertaken by Ipswich Borough Council and partners[53]
County-wide transport model
Developers' Transport Assessments
Major projects' data
Ipswich Annual Monitoring Report
Key Issues for the Sustainability Appraisal



Key SA issue across Ipswich and Suffolk Coastal

Ipswich Specific Issues

Air

Improving air quality

Congestion at various locations in the town centre and associated air quality issues

There are currently four Air Quality Management Areas in Ipswich

The requirement for clean vehicle infrastructure to encourage uptake of technologies

The requirement for clean vehicle infrastructure to encourage uptake of technologies
Table 20: Key Issues - Air
Material Assets (including Soil and Waste)
Soil and Minerals
5.27 Sand and gravel are the main minerals worked in Suffolk. Small amounts of chalk for agricultural and industrial purposes are also extracted. Suffolk imports hard rock primarily by rail from outside the region (mainly from the East Midlands) with rail facilities at Gazeley, Barham, Ipswich and Bury St Edmunds.  Figure 28 overleaf gives more details on the mineral resources in the IHMA.
5.28 The LAA (Local Aggregate Assessment) concludes that there are adequate reserves of indigenous sand and gravel at the present time to comply with the requirement of the NPPF to have a land bank of permitted reserves of at least 7 years.  In 2014, 50-60% of the sand and gravel consumed in Suffolk (915,000 tonnes) was produced in Suffolk (including marine dredged).  Most of the balance comes from Essex and Norfolk.
5.29 It is national policy to sustainably use minerals that are excavated as locally as possible. Half and up to nearly two thirds of minerals excavated in Suffolk are used in Suffolk. In addition it is also national policy to re-use existing mineral aggregates first before excavating more.
5.30 There are large marine aggregate resources present off the coast of Suffolk however it is not County Council policy to seek to increase reliance on marine dredged aggregates in order to reduce the amount of land won aggregate it needs to provide for. Nevertheless, with the large national infrastructure projects planned in Suffolk including Sizewell C, the County is seeking to maximise the potential for the use of marine dredged and sea borne aggregate for the construction of this development.
5.31 There are wharves in Ipswich and Lowestoft, which have the capacity to handle marine dredged (and marine borne) aggregate. Currently marine dredged aggregate and marine borne material can be handled at Ipswich at the West Bank terminal on Ipswich Docks with provision for marine borne material to be landed on the East Bank alongside a recently constructed concrete batching plant off Cliff Reach.
5.32 There is a Marine aggregate storage area at Griffin Dock to the south of New Cut West. In addition, there is a tarmac road stone plant adjacent to Cliff Reach; and a concrete batching plant at Portman Walk.
5.33 Suffolk County Council is in the process of developing a combined Minerals and Waste Local Plan, which will detail policies for minerals and waste, and set out locations for the potential development of minerals sites (such as sand or gravel pits) and waste sites (such as recycling plants or landfill sites) in the county.  Aggregates from these sand and gravel sites (or quarries) are mainly used for the building of new homes, and other construction projects. Sand and gravel resources in Suffolk require replenishment, to meet the needs of the construction industry. A call for new sand and gravel sites is included within the Issues & Options document. Preferred sites will be consulted upon later this year. The Minerals and Waste Plan will make provision for minerals and waste development until 2036 which aligns with the timescale for the new local plan for Ipswich.
Cultural Heritage
Legal Framework
5.93 Local authorities have a statutory duty to protect the setting and integrity of important heritage assets. This includes: Conservation Areas; listed buildings; locally listed buildings (buildings that are considered of important townscape value in the local context rather than the national one); archaeology; scheduled ancient monuments and historic parkland.
5.94 Locally listed buildings of townscape value are important as not all buildings that are of national interest are listed, rather listed buildings are in the main examples of buildings or built forms that are: of nationally importance because they are representative of a typical design period/historic event; or are associated with a particular architect or designer; or contain good examples of particular features or interiors; or are connected with a historic figure such as Cromwell.
5.95 Heritage assets can be extensive and include many heritage assets and their nested and overlapping settings, as well as having a setting of their own. A conservation area will include the settings of listed buildings and have its own setting.
5.96 In contrast Conservation Areas are locally designated based on the particular character and local distinctiveness of an area.  The National Planning Policy Framework (NPPF) requires appropriate conservation and enhancement of heritage assets according to the level of significance that they represent. The NPPF also provides the context for considering change in relation to heritage assets and their setting.
5.97 The NPPF is also supported by national planning practice guidance (PPG's) and Good Practice Advice (GPA) Notes produced by Historic England in conjunction with the Historic Environment Forum.
5.98 The character of a historic place is the sum of all its attributes, which may include: its relationships with people, now and through time; its visual aspects; and the features, materials, and spaces associated with its history, including its original configuration and subsequent losses and changes. Heritage assets and their settings contribute to character but it is a broader concept, often used in relation to entire historic areas and landscapes.
5.99 The preservation of Scheduled Monuments often requires little or no direct intervention, but on occasion this is necessary and / or desirable. To help protect them from uncontrolled change or unauthorised geophysical surveys, the 1979 Act introduced two dedicated consent regimes: Scheduled Monument Consent (SMC) and Section 42 licences. In determining if requests for SMC should be granted (conditionally or unconditionally) or refused the Secretary of State gives great weight to the conservation of Scheduled Monuments.
Ipswich's Historic Heritage
5.100 Ipswich has a long and rich heritage as a port engaged in international trade, and the Anglo-Saxon archaeology of the town particularly is recognised as being of European significance: Ipswich was one of only four Middle Saxon 'wic' or 'emporia' sites in England (8th-9th centuries AD),  the others being London, Southampton and York . These sites displayed urban characteristics in the AD 700s and were trading with continental Europe. Waterlogged remains along the river front, including wooden structures, contribute to the town's rich and complex archaeological record which spreads across most of the historic core of the town today.  The settlement of Ipswich has developed through Saxon, Medieval and later periods, leaving a legacy of history above and below ground which tells the complex story of the town's evolution. The Borough includes parts of the wider landscape of the Gipping Valley and Orwell Estuary, and there are Prehistoric, Roman, Anglo-Saxon and other period archaeological sites within its boundaries.
5.101 Archaeological remains at several sites in Ipswich are protected through designation as Scheduled Monuments, and, in the context of development, remains on all development sites are managed through the implementation of the National Planning Policy Framework (NPPF) and Local Plan policies.
Historic Assets in Ipswich Borough
Archaeology
5.102 The areas of archaeological importance and Scheduled Ancient Monuments in Ipswich are presented on figure 38 overleaf. This is an area of international level importance. An Urban Archaeological Database as part of the Historic Environment Record is being prepared, funded by Historic England, Suffolk County Council Archaeological Service (in collaboration with Ipswich Borough Council). It is creating a map-linked, publicly accessible Urban Archaeological Database (UAD) for Ipswich. The project is mapping all investigative events (excavations, surveys, etc.) in the town looking for archaeology. It will cover the whole of the Ipswich Borough area and include the prehistoric, Roman and earlier Anglo-Saxon remains, relating to the contexts in which Ipswich developed, as well as the medieval suburban area and archaeology of the later expansion of the town. This work will inform supplementary planning guidance on 'Development and Archaeology' the purpose of which is to provide guidance that will help to promote early consideration of archaeological remains across different sites, facilitate understanding of different risks, encourage dialogue on options and approaches, and promote heritage as part of sustainable development.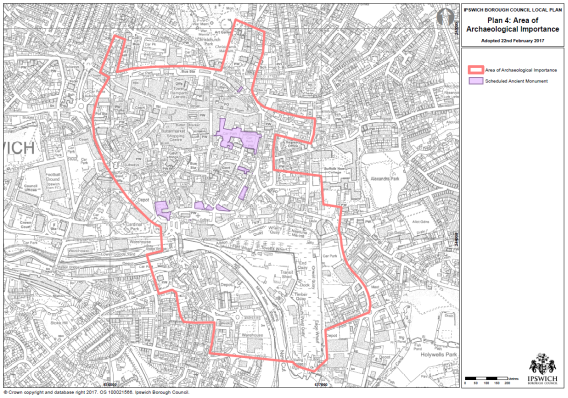 Figure 38: Area of archaeological importance
Conservation Areas
5.103 There are 15 designated conservation areas in the Borough which are shown on figure 39 overleaf. These also heavily overlap with the historic parkland and Area of Archaeological Importance.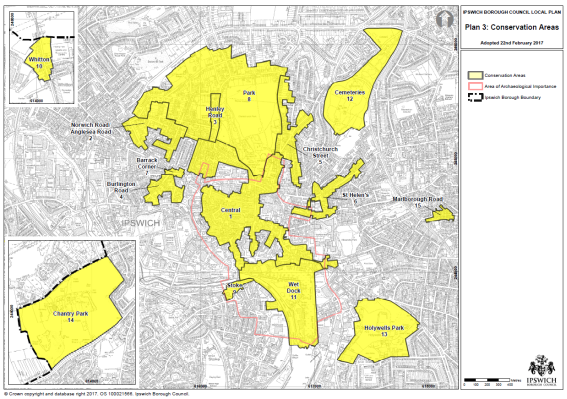 Figure 39: Conservation areas within the Ipswich Boundary
Listed Buildings
5.104 Buildings listed for their special architectural or historic interest have statutory protection under the Planning (Listed Buildings and Conservation Areas) Act 1990. The Council has a statutory duty to preserve and enhance the character and appearance of listed buildings in Ipswich and will therefore only grant planning permission and listed building consent for works and changes of use which complement this obligation. There are currently 650 listed buildings in Ipswich which is a comparatively large number for a defined urban town.
Historic Parkland/Scheduled Ancient Monuments
5.105 Suffolk Coastal District contains the largest number of Scheduled Monuments,
Conservation Areas and Registered Parks & Gardens when compared to the other local authorities. In Ipswich there is a legacy from large stately homes set in existing parkland. For example, Christchurch Mansion which is a Grade II historic park and garden; Chantry Park – Grade II historic park and garden and has been a public park since 1928; and Holywells Park. These also include listed buildings and structures. The Old & New Cemetery are also Grade II* historic park and garden.
Ipswich Buildings at Risk Register
5.106 There are currently 63 heritage assets within Suffolk that are listed on the Heritage at Risk Register, 6 in Ipswich, which are;
1-5 College Street (Grade II) – vacant since 1993 and subject to vandalism. damaged by fire in 2002;
4 College Street (Grade II) – Vacant since 1981 and damaged by fire in 1992;
St Michael's Church, Upper Orwell Street (Grade II) - Roof of church destroyed by fire in March 2011;
County Hall, St Helen's Street (Grade II) - vacant since 2003-4, the site has suffered sustained vandalism but has been made secure in 2011 ;
The Old Bell Inn, Stoke Street (Grade II) - vacant site and poor condition; and
The Tolly Brewery (Grade II) - vacant site. The building has suffered from sustained vandalism and theft that has seen the systematic removal of all the brewing equipment
5.107 In Ipswich, in 1987, 44 buildings out of 550 listed buildings were considered to be at risk. In 2012, the total has reduced to six buildings out of 650 listed buildings. This has been achieved by a combination of persuasion and small amounts of grant aid to owners or, in the last resort, the threat of the use of our statutory powers.
5.108 Not all buildings are straightforward to repair or convert to a new use. However, recent examples of buildings successfully removed from the Register include 13 Museum Street. Built in 1847 as the Ipswich Museum and subsequently used as a dance school, this fine building was vacant for over 20 years before being converted into a restaurant in 2008.
5.109 Ipswich Building Preservation Trust was established in 1977 by the Council to act as a 'repairer of last resort', assisting the Council in dealing with the dilapidated buildings in Ipswich that might otherwise not be repaired. The Council and the Trust work closely on buildings at risk issues.
Locally listed heritage assets
5.110 Ipswich Borough Council adopted a Local List (Buildings of Townscape Interest) Supplementary Planning Document (SPD) in 2013. Following a review, revisions to the Local List were adopted on 27th July 2016. The revisions add eight properties to the list and revise the entries for two buildings currently on the list at 220 Rushmere Road and 224-226 Rushmere Road. The Local List includes a wide range of buildings and structures that together make a major contribution to the character and distinctiveness of the area. The original SPD contained 149 entries of buildings, groups of buildings or structures. With the 2016 revisions this means that currently there are 157 locally listed buildings in Ipswich Borough.
5.111 The Ipswich Society initially identified locally important buildings in 1984. It is envisaged that local history groups, local residents and members of the public will nominate buildings and structures that meet the criteria for inclusion on the Local List. Owners are notified if and when their building has been added to the Local List with an explanation of what this means and how it affects them. The Borough Council reviews the list annually.
5.112 The inclusion of a building or structure on the list will be a material consideration which the Council will take into account when considering planning applications. This means that when a planning application is made for a property on the Local List then any proposed alterations or extensions will be looked at in the light of the character of that property. Planning permission or other relevant consents will not normally be granted for the demolition of a building on the List of Locally Important Buildings.
Open Spaces
5.113 Access to high quality open spaces and sport and recreation facilities and public open space provision is important for the health and wellbeing of individuals and communities. Ipswich contains over 518 hectares of open spaces, sport and recreation facilities, a scale normally associated with much larger towns and cities Public open space provision also has a key role through the creation of wildlife habitat and linking existing habitats through the creation of wildlife corridors as well as providing key climate change mitigation to help the Borough improve climate change and resilience. It is the complexity and interlinkages between these functions and the contribution public open space makes to achieving these aims that makes its provision such an important part of the planning function.
5.114 Urban parks and formal gardens including historic parks and gardens and gardens (registered landscapes) for informal recreation and community events. This type of open space often has a variety of functions and provides a wide range of benefits.. Examples in Ipswich include Christchurch Park – a historic park and garden associated with Christchurch Mansion which is a Grade II historic park and garden; Chantry Park – Grade II historic park and garden and has been a public park since 1928; and Holywells Park. The historic parks named above include listed buildings and structures.
5.115 Chantry Park, which is the largest park in Ipswich at 127-acres, lies to the west of the town centre. The park provides a similar multi-functional site to Christchurch Park in that it is home to two children's play areas, a bowling green, the Ipswich and East Suffolk Cricket Club, and a 5km parkrun. It is also home to ActivLives 'Chantry Walled Garden' project and host events such as music, arts and crafts and nature walks. The park is home to Chantry Mansion, which dates from the 18th Century.
Holywells Park lies to the south east of the town centre. This 67-acre park includes a seasonal water play facility, a bowling green and a children's play area.
Attractions
5.116 Ipswich has a number of visitor attractions which include the following;
Ipswich Museum -a free attraction depicting the culture, history and natural heritage of Ipswich and Suffolk. It is operated by Colchester and Ipswich Museums;
Christchurch Mansion - a free attraction located in Christchurch Park: a 16th Century house that was constructed by Edmund Withypoll, the son of a successful London merchant;
Ipswich Transport Museum - reputedly the largest collection of transport items in Britain devoted to just one town with all items on display either made or used in and around Ipswich. The operations of the Museum are supported by the Friends of the Ipswich Transport Museum and charges an entrance fee;
Orwell River Cruises - offer regular, scheduled cruises along the River Orwell to Harwich from the Old Custom's House in Ipswich Dock. The vessel can host 118 people. It can be hired for events and also offers day trips;
Victor Cruises offers a range of cruises departing from the Old Custom's House in Ipswich Dock. In the summer, it operates a regular scheduled service
5.117 In addition to these formal attractions, guided walks around Ipswich operate between May and September, with the walks taking place on Tuesdays and Thursdays, and occasionally on Saturdays and Wednesday evenings. The walks include a series of standard walks (Waterfront via Fore Street, Waterfront via St Peter's Street, Town Centre, Westgate and Northgate) and themed walks such as Wolsey Makes His Mark, Charles Dickens in Ipswich, Ipswich Street Names Old & New, Explorers & Adventurers, and Marvels of Medieval Ipswich.
5.118 The marina has occasional visiting boats, including Tall Ships which provide a temporary attraction for the town. Other attractions are the Suffolk Ski Centre – a dry skiing facility, a ten pin bowling alley, a number of nightclubs and a range of activities, events and festivals such as the Pulse Festival , a part curated, part open application 10 day festival focusing on new and innovative approaches to contemporary theatre and performance, IP-Art - the annual Ipswich Arts Festival which takes place between June and July which showcases a range of different arts performances covering dance, film, comedy, theatre, literature, and music and the Ipswich Jazz Festival.
5.119 The role of Ipswich Museum is set to change in the future through the £23 million Ipswich Arts & Museum Project (I-AM). This project is aiming to transform the Museum into a more prominent visitor attraction focused on Ipswich's culture, heritage, science and the arts. The attraction will include space for visual and performing arts, new displays, a café and a shop. The project is set to be completed by 2019 and will help establish a 'cultural arc' stretching from High Street, to the Waterfront and on to the New Wolsey Theatre.
5.120 The ratings provided on TripAdvisor suggest that the key assets and attractions of Ipswich are delivering good quality experiences. Christchurch Mansion (4.5 rating), Ipswich Transport Museum (4.5), and Ipswich Museum (4.5) each achieve good reviews as attractions.
5.121 The table below shows the popularity of the top attractions in and around the Ipswich Borough.  The Portman Road stadium figures are based on an average attendance of 17,000 per home game. Clearly there is scope to improve visitor numbers in Ipswich.
| | |
| --- | --- |
| Attraction/Venue | No. of visits (2014) |
| Ipswich Museums1 | 117,500 |
| Portman Road/Ipswich Town Football Club2 | 391,000 |
| Jimmy's Farm | 500,000 |
| Orwell Lady | 8,055 |
Table 31: Popular top attractions
Theatres
5.122 'DanceEast' is based at the Jerwood DanceHouse in Ipswich. It was founded in 1983 gaining National Dance Agency status in 1994. As well as being a dance class facilitator and theatre venue, it regularly puts on events. In 2014 it recruited a new cohort of Associate Artists and have spent the last two years working with some of the most exciting and talented dance artists in the UK. The Jerwood Dancehouse on Ipswich's Waterfront hosts over 50 dance classes and courses in its specially designed dance studios. There is also a 200-capacity theatre that hosts a variety of performances. In 2015, this will include Murmur & Inked, Bleak House, Encore Dance Company, 4X4 and FRAME[D]
5.123 Ipswich Regent Theatre is a 1500+ capacity venue that hosts a variety of mainstream and niche shows and performances. In 2015, feature acts include Katherine Jenkins, the Full Monty Stage Show, Michael Ball, Dara O Briain, Simple Minds, Lulu, Michael McIntyre, Jimmy Carr, Alan Carr and Kevin Bridges. Jurassic Adventures, Abba Mania, Ministry of Science Live, Summer Musical Theatre Workshop provide examples of some other themed performances held at the Regent. The venue also hosts the annual Pantomime, which for 2015 was Aladdin.
5.124 Ipswich Corn Exchange is an 800+ capacity venue which specialises in alternative and niche interest acts and performances. These include Roy Orbison and Friends, The Simon & Garfunkel Story, Jaleo Flamenco UK tour, and Rollermania.
5.125 New Wolsey Theatre specialises in creating and producing a dynamic programme of theatre and other live performances and projects. Performances at the time of writing include A Horrible History Of Ipswich, The Mist In The Mirror, The Tim Kliphuis Trio, The History Boys, Blood Wedding, Duke's Comedy Club - Spring 2015, and The Business Of Murder. I t also has a studio for smaller performances and workshops.
5.126 Ipswich Film Theatre is a two-screen cinema specialising in independent and world cinema.
5.127 The Red Rose Chain is an independent Theatre Company that create original productions which confront social concerns, often working with hard-to-reach groups. They have been awarded a large number of awards including 'Not for Profit Business of the Year' (Anglian Business Awards, 2009 & 2011). The company performs at the Avenue, near to the train station.It is currently ranked 17 on TripAdvisor among 116 attractions in Ipswich (2017).
5.128 John Mills Theatre – home to the Eastern Angles, a touring theatre company that presents various plays throughout the year across East Anglia. The Sir John Mills theatre is used for a 'comic extravaganza' around Christmas and can be hired by other performing groups at other times of the year. It is currently ranked No.28 on TripAdvisor among 116 attractions in Ipswich (2017).
5.129 TripAdvisor ratings for the principal arts venues of the New Wolsey (5 rating), DanceEast (4.5), Regent Theatre (4), Corn Exchange (4) are high. The theatre venues have a significant role in attracting day visitors, however only the Regent Theatre at present is able to encourage a significant volume of overnight stays.[84]
Future Considerations
How to ensure the volume of overnight stays increases
Ensuring the rich and varied cultural heritage is benefitted and enhanced given Arts funding changes moving from London centred to the regions
Bringing heritage assets back into optimum use from being buildings at risk and ensuring other heritage assets do not become buildings at risk
Likely evolution of the baseline without the Local Plan
Most designated heritage assets would be protected without the Local Plan (since works to them invariably require consent)
Inappropriate development may harm the setting of such assets
Key data sources
Suffolk County Council archaeology
2017 WYG Retail and Leisure Study
AECOM Ipswich Visitor Destination Plan Baseline (April 2015)
Historic Buildings at Risk Register
Heritage England GPA
DCMS - Scheduled Monuments & nationally important but non-scheduled monuments (Oct 2013)
Local List (Buildings of Townscape Interest) Supplementary Planning Document (2013)
Local List (Buildings of Townscape Interest) Supplementary Planning Document, 2016 update
Key Issues for the Sustainability Appraisal
| | | |
| --- | --- | --- |
| | Key SA issue across Ipswich and Suffolk Coastal | Ipswich Specific Issues |
| Cultural Heritage | Maintaining and enhancing designated and non-designated heritage and cultural assets | High number of heritage assets. |
Table 32: Key Issues – Cultural Heritage
Landscape
5.130 Ipswich is a high density urban centre whereas Suffolk Coastal, Mid Suffolk and Babergh are formed of market towns and villages separated by rural countryside. Ipswich, as an entirely urban area, is different in character from the surrounding districts which all have a large rural population. Suffolk Coastal has the lowest number of people living in the country but Babergh, Mid Suffolk and Suffolk Coastal districts all have a much higher proportion of rural dwellers than the average for England and Wales.
| | |
| --- | --- |
| Location | % of population living within a rural setting |
| Suffolk Coastal | 45 |
| Mid Suffolk | 75 |
| Ipswich | 0 |
| Suffolk | 40 |
| England and Wales | 20 |
Table 33: Percentage of Population Living within a Rural Setting[85]
5.131 According to the ONS 2015 mid-year population estimate, Ipswich has a total population of 135,600. The Borough is defined as a tightly bounded built up area. The wider Ipswich 'urban area' extends beyond the Borough although much of the boundary to the Borough is framed by sensitive rural landscape which often has biodiversity and habitat protected status as discussed earlier. In addition, there are some pockets of developed land lying on the edge of the built up area of Ipswich and the wider 'urban area', on which often urban fringe type activities take place such as utility infrastructure and scrapyards.
Historic parks and gardens
5.132 Within the IHMA there are 17 historic parks and gardens. These are split between the districts as follows;
Suffolk Coastal: 7
Babergh: 5
Mid Suffolk: 2
Ipswich: 3
5.133 These parks and gardens are designated heritage assets, and as such are to be protected appropriately. Drawing attention to these sites will increase awareness of the value they have to our natural environment and encourage people to treat these places with the care they deserve. Suffolk Coastal has the most historic parks and gardens of the IHMA; this demonstrates the district's importance in terms of cultural heritage and historically important landscapes.[86]
Area of Outstanding Natural Beauty (AONB)
5.134 The Suffolk Coast and Heaths Area of Outstanding Natural Beauty, the Special Landscape Areas, and the Heritage Coast are detailed in the below graphic, and cover the district of Suffolk Coastal. The AONB comprises shingle beaches, heathland, forest, estuaries, and iconic coastal towns. It covers approximately 403 square kilometres that stretch 60 kilometres along the Suffolk coast, from the Stour in the South to Kessingland in the North.
5.135 The special landscape areas shown in figure 40 represent non-statutory conservation areas which are, legally or as a matter of policy, protected from development. The Heritage Coast has been defined by SCDC and Natural England with the intention of protecting, conserving and enhancing the stretch of coast from Felixstowe to Walberswick.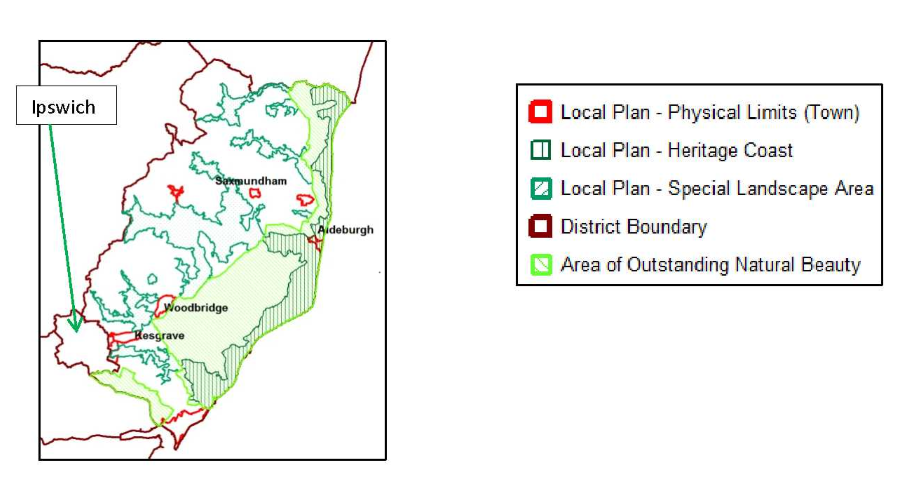 Figure 40: Heritage Coast, AONB and SLA boundary(GGP. 2017)
National Character Areas
Suffolk Landscape Character Assessment
5.136 Suffolk County Council has undertaken a project to describe landscapes in detail, throughout Suffolk and assess what particular character and qualities make up the different landscape areas of the county. This was conducted in association with the district councils. The project is using Countryside Agency guidelines and methodology developed by the Living Landscapes Project. This has maintained a consistent approach across Suffolk. The work was prepared in 2008 and then updated in 2011.
Landscape Typology
5.137 In urban design terms, Ipswich would be described as 'hard urban'. Typical as settlements develop, there is a tight dense urban core which becomes less dense further away from the centre and lower density bigger homes tend to be located in the outskirts to the point where urban meets rural. In terms of typology of landscape, Ipswich Borough and the wider Ipswich urban area which takes in land located in Babergh, Mid Suffolk and Suffolk Coastal Districts is identified as 'urban'. This land is shown as grey on the plan overleaf. Much of the surrounding land is formed of different farmland types. To the west, the yellow land is defined as 'Rolling Valley Farmlands'. Immediately adjoining to the south west is a light khaki colour which is 'Rolling Estate Chalklands' with 'Rolling Estate Farmland' lying behind (which is the mid khaki colour). To the east are 'Estate sandlands' (shown pink) which is interspersed with 'Rolling Estate Farmland' which also lies to the north east of Ipswich, with some 'Valley Meadow' (shown as turquoise blue) following the line of the rivers with the exception of the River Orwell to the south which is lined by 'salt marsh and intertidal flats'.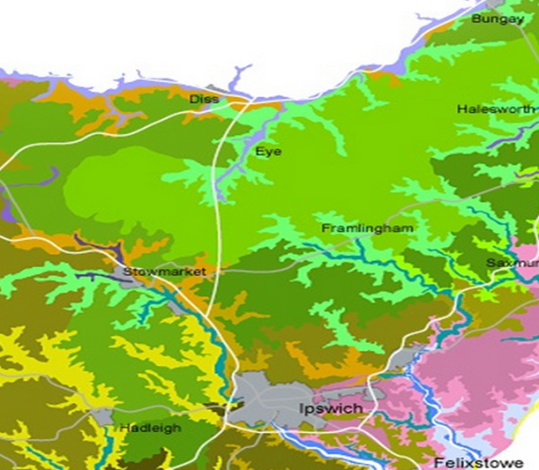 Figure 41: Extract from the SCC Landscape Character Assessment Map
5.138 Clearly there is a variety of landscape types that surround the built up area of Ipswich. Some of these landscapes are in excellent condition; however, many are affected by intakes into arable production, by horse grazing and by under-grazing. The sense of tranquillity and isolation of this landscape can also be intruded upon by the development of the adjacent rolling valley landscapes, which are often a focus for settlement and development.
Studies to improve local landscape character assessment
5.139 Ipswich Borough Council is working on providing a set of urban character assessments which include an element of landscape assessments and identify important vistas, setting and habitat looking both out and into Ipswich from an urban design viewpoint. This will inform the sustainability appraisal.
5.140 In addition, there is a landscape sensitivity analysis which is being commissioned by all the authorities in the Ipswich Housing Management Area which will help to provide evidence for the sensitive location of development on the fringes of Ipswich.
Future Considerations
Proposed Landscape Character Assessment and Settlement Fringe Sensitivity Analysis
Pressure from development on the AONB
Urban Character SPD's will be completed
Likely evolution of the baseline without the Local Plan
Inappropriately located development within the general landscape
Pressure from development on more sensitive landscape areas such as the ANOB
Key data sources
The Council's GIS system.
Suffolk Landscape Character Assessment 2008 and 2011 update
Urban Character SPDs
Key Issues for the Sustainability Appraisal



Key SA issue across Ipswich and Suffolk Coastal

Ipswich Specific Issues

Landscape

The need to ensure the protection and enhancement of local distinctiveness and character

Managing development while protecting significant areas of environmental protection.

Delivering high quality design that respects local character.

The need to manage pressure from new development on the AONB

Some AONB areas in Ipswich.
Table 34: Key Issues – Landscape

back to top
back to top